Ideally, if you are buying a Samsung smartphone in Kenya, I will assume that you will consider going for one which is economical. There are two different individuals who will walk into a stall or a shop to buy a smartphone. One of them is the one who either needs an upgrade or needs a new phone. This individual must have saved the money for some time in order to get the amount that will give them their dream phone. This one does not need to settle for less, they will settle for the phone that they have been saving for. I assume that no one will save money without having the goal of what they want to buy in mind. The second individual is a victim of a lost phone or a stolen phone. This is the desperate kind and we have a lot of people who fall in this category in Kenya.
Either way, this piece will give you a clue of what to get when you want to buy a smartphone. The second group of individuals will benefit greatly as a lost phone will not give you time to make a proper budget and more often than not you end up with a substandard smartphone.  I will take you through some of the best Samsung phones in Kenya and their prices. I have selected some of the cheapest in the market to ensure that you will not miss out on any deal.
Samsung Galaxy J1
Samsung Galaxy J1 retails at around KSh 11, 000 and is found on Kilimall, Jumia or Rupu. Before you start saying that the price is high, I want to remind you that it is the Samsung smartphone that we are talking about. It is a phone that has managed to make a name for itself in Kenya and has become a giant in the smartphone industry. It quality is unbeatable and you don't just get to walk with a phone, you walk with a brand that demands respect. The Samsung Galaxy J1 has a display size of 4.3 inches which makes it very comfortable to handle. It runs on the 4.4 KitKat Android version which might not be the latest but very workable before you get another option that you will have planned for. A RAM of 512MB works very well with the Android version of this phone making it efficient as you use your apps. It is not the perfect phone in terms of speed but it is the best if you are using for a short period of time. The Samsung Galaxy J1 saves most Kenyans the cost of buying an external memory card as it comes with a 4GB internal memory capacity that will be ideal for saving most of your documents.  A 5MP back camera and 2MP front camera gives you some good images. Far much better than what you would get in most substandard smartphones that you might consider buying. The problem is the fact that some of these substandard smartphones will cost you so much in terms of having to always repair and getting a low quality smartphone.
Samsung Galaxy J1 mini
Samsung Galaxy J1 mini has a price of around KSh 9,000 that makes it affordable to most people and the perfect phone that would work for you in case you need a plan B if you lose your smartphone. The best thing is that it is accessible in most of the online platforms thus you will receive it as soon as you make an order. Why I love this phone and I would recommend it to you at any day is the fact that it has a display that is very comfortable which is 4.0 inches. It runs on the 5.1 lollipop Android version which is the latest and can work with the best apps that are updated. The 1GB RAM works efficiently with the Android version making it almost impossible for your Samsung Galaxy J1 mini to hang every time that you are using it. I look at it as the perfect small smartphone that has the best in terms of the speed that it will give you. I think that the camera is awesome as it has an 8GB back camera that gives you the best images that you can have and this may not be possible when you are using other smartphones in Kenya. I think the fact that Samsung smartphones do not disappoint when it comes to giving good images will give you the confidence to buy this phone. An internal memory of 8GB will ensure that you get to save most of your documents in the gadget that you get to walk around with most of the time. My take is that this is the smartphone that will temporarily sort your problem of not having a smartphone and you may also consider using it for longer periods of time if you are not into smartphone technology.
Samsung Galaxy J2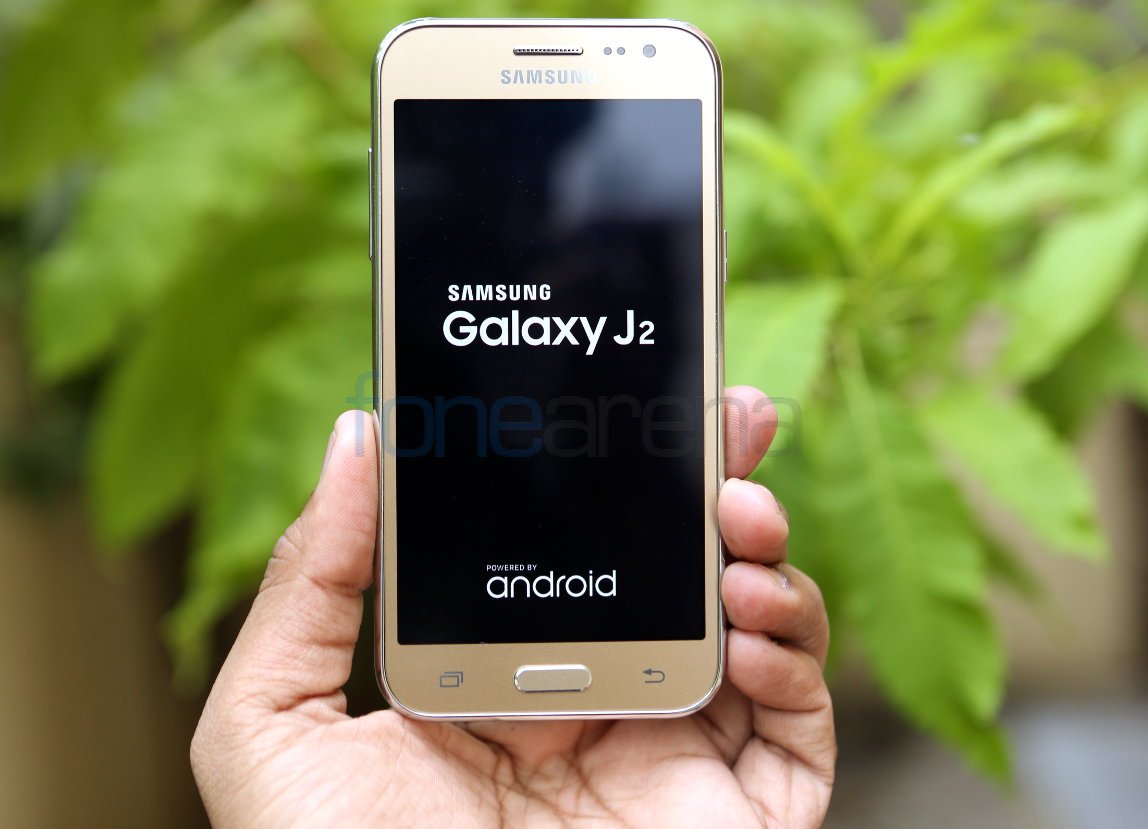 The price of Samsung Galaxy J2 is around KSh 15,000 which I would say is quite affordable to most people. The price comes with goodies that are worth every coin that you will spend on the phone. The screen is quite larger with a 4.7 inch display which makes it great and yet comfortable to walk around with it. It runs on the 5.1.1 Android version and has a 1GB RAM, this means that you can get access to some of the most updated apps and you will not have to struggle in the event where you want to multi task. The RAM will ensure that you run your apps as smoothly as you want. Kenyans want a smartphone that has an internal memory that is large, I guess they got tired of having to buy memory cards and the Samsung Galaxy J2 gives this to them. It has an internal memory of 8GB which will store most of your documents without the need of an external memory card. The 5MP rear camera and the 2MP front camera will make it possible for you to record your most precious memories on your phone. I think it is an ideal phone that may sort you out very well before you make any other move. The design is really classy and you will fit in any group that would want to showcase their smartphones.
Which ONE to choose
With all that we have discussed above no single Kenyan has the excuse of using a substandard smartphone. With all the great deals that you can get from the Samsung brand, there would be no point of settling for something that is not of good quality. If you are one of those people who know what a good smartphone is, you may never have to settle for less anytime you are getting a new one. The wrong decision in buying a smartphone that is substandard may give you a year that will be full of regrets. The only thing that I am certain of is that the Samsung brand will never give you any form of disappointment. Samsung smartphones have been used in Kenya for the longest period than any other brand. This should tell you that there is a confidence that the public has on this brand that you may not get on any other brand in Kenya.